The people who show up make the decisions. The West Bend School District has an annual meeting in which the district's electors can show up and vote on various items. Some of those things are binding. Some of them (like the levy) are advisory. Last night, West Bends's liberals turned out to jack up taxes and double the pay for board members. This is despite declining enrollment and federal stimulus funding flooding the district.
The tax levy is proposed at $47,816,964, up 7.3% from $44,583,969.

[…]

A new change this year, brought forward by electors, was to double the compensation given to school board members, or $5,000 annually per member and $5,200 per officer. During the 2014-2015 budget year, compensation was approved at $2,500 per member per year and $2,600 per officer per year.

Mark Allen, District 2 alderman and school district resident, asked electors to disapprove of the resolution as proposed in favor of increasing compensation.
The presentation included this slide: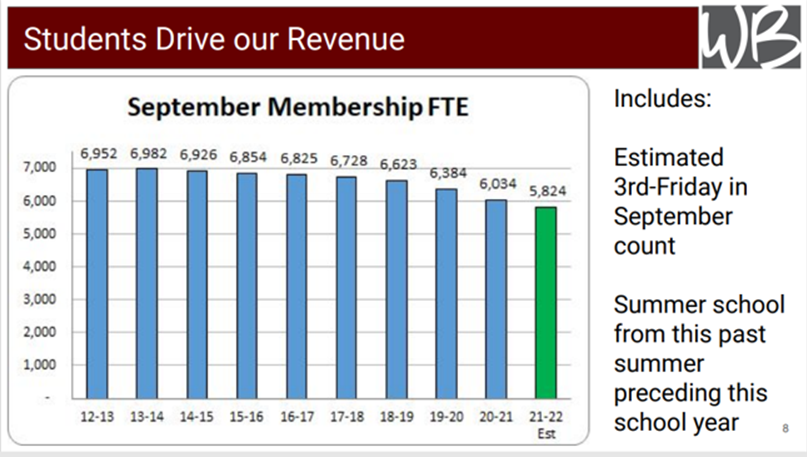 That's a 14.7% decline in enrollment in just 5 years. That's over a thousand fewer students to educate. They still haven't closed any buildings. They are still overstaffed. But the electors in West Bend just gave them a massive tax increase and doubled the pay of the board making the decisions.
Conservatives in West Bend… if you want to know why this district is going to hell, look in the mirror. The liberals showed up. You didn't.