What's the enforcement mechanism for this?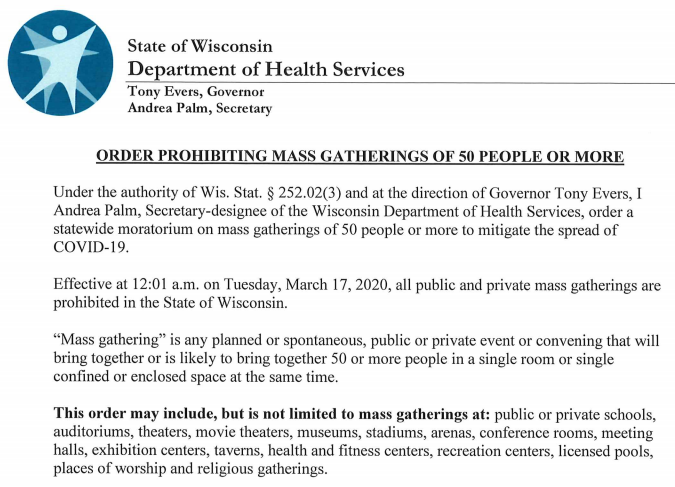 UPDATE: There it is:
252.25

 

 Violation of law relating to health.

 Any person who willfully violates or obstructs the execution of any state statute or rule, county, city or village ordinance or departmental order under this chapter and relating to the public health, for which no other penalty is prescribed, shall be imprisoned for not more than 30 days or fined not more than $500 or both.
It will be interesting to see how people react when they are rounded up and imprisoned for going to church… or protesting government… I think social distancing is the responsible thing to do, but there's a big step between "you should do it" and "do it or government will throw you in prison."