On a largely party-line vote, the Republican-controlled state Assembly on Tuesday approved an $81 billion, two-year spending plan with last-minute changes to increase funding for district attorneys and allow carmaker Tesla to sell directly to consumers.
The changes could appease a handful of skeptical conservatives in the Senate, which is also controlled by Republicans and where one more "no" vote could sink the budget in that chamber.
Senators take up the plan Wednesday. If passed, it would then go to Democratic Gov. Tony Evers, who has broad authority to make changes.
Here is the vote.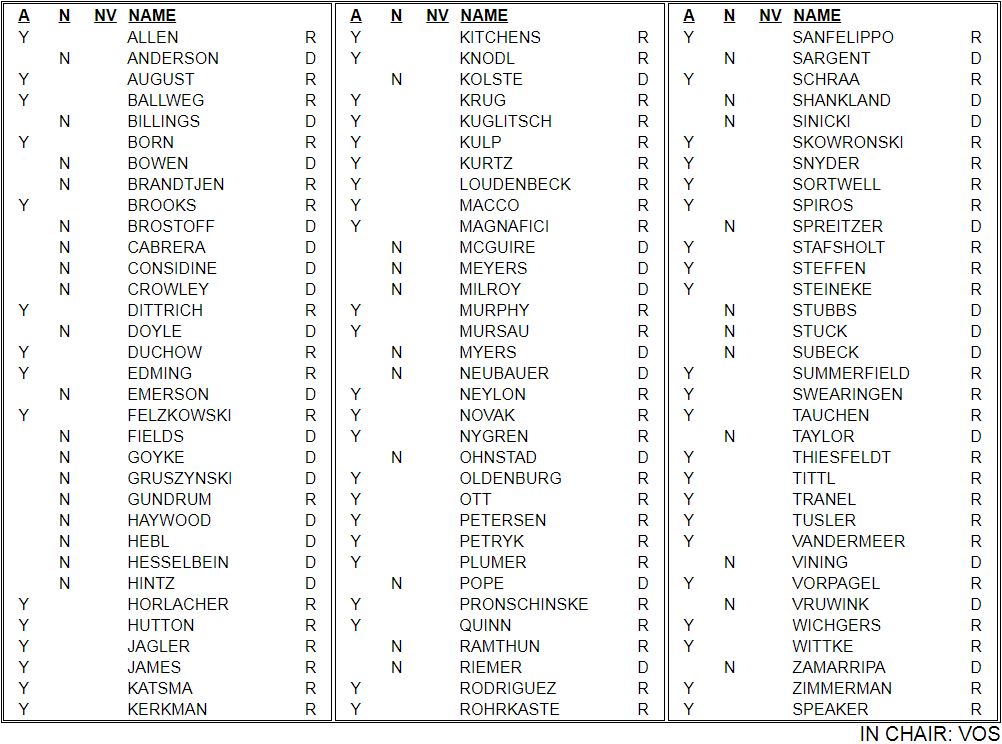 Huzzah, huzzah for local representatives Gundrum, Brandtjen, and Ramthun. Apparently, they are the only conservatives left in the Assembly. How quickly this caucus snapped back to the Left without Governor Walker as a guardrail.
What's wrong with you, Knodl? Jagler? Sanfelippo? Is this what you think your constituents want, or have you gone native? This vote is disgraceful.
And Robin Vos? You will never be governor of this state. You peaked and you blew your chance to be anything more than yet another Madison swamp creature.
Now we head to the State Senate. Hopefully my senator, Duey Stroebel, has a change in heart from his ill-advised JFC vote, joins the other conservatives in the caucus, and spiked this budget until they can come up with something better.